Welcome
We are proudly Lincoln's oldest Yoga Studio and School
---
Upcoming Events
FREE COMMUNITY YOGA
Sunday, August 6th
3-4PM / Studio 1
first Sunday of each month
FREE GROUP MEDITATION
Thursday, August 3rd
w/ Prem & Nan
7-8PM / Studio 1
first Thursday of each month
FREE INDIAN COOKING DEMO
Thursday, August 10th
w/ Mahak, owner of Suji
7-8PM / Studio 4
second Thursday of each month
TEACHER CERTIFICATION MEETING

Saturday, August 5th 11:15am-12:15pm
200 HR and 300 HR
Sept. 2017 - May 2018
Apply Today!

SATSANG
Saturday, August 5th

w/ Cathy Pompeo
7-8:30pm / Studio 1
YOGA NIDRA

with

SREEDEVI BRINGI
Thursday, July 20
w/ Sreedevi Bringi
7-9PM / Studio 1
Learn More Here


MANTRA YOGA with SREEDEVI BRINGI
Monday, July 17
w/ Sreedevi Bringi
7-9PM / Studio 1
Learn More Here
VIEW FULL CLASS SCHEDULE
HERE
.
See and sign up for workshops on our workshops page.
View Teacher Training page here.
---
---
LOG IN TO YOUR ACCOUNT BELOW
---
Click Here
to login to MindBody Scheduler!
This will allow you more ease of use from your desktop computer, all in one convenient location!
View complete schedule of classes and workshops

Make a reservation for yourself & a friend/family member

Make a single reservation or recurring reservation

View/edit your profile and account information

Purchase Memberships, Class Passes, Gift Cards
Take 5 Certification
with Sheila Palmquist
Saturday, August 5th
1-4PM / Studio 1 / $89
Developed and taught by Sheila Palmquist, TAKE 5 was designed to help students, teachers, and parents learn to self-regulate and navigate the demands of our ever-changing environment. This comprehensive program enables us all to better understand and take control of violence and aggression. This program includes three hours of training. Curriculum manual included.

TAKE 5 partners with Lincoln Parks & Recreation and select elementary schools to promote yoga and mindfulness to young children.
Click Here to Reserve your Spot!
Daily Schedule

Whether you are just starting out or have been practicing yoga for years, we have a class just for you! Click on the class name for more information. You can sign-up online or simply walk-in. Your first class is free!

<<

Schedule for Fri Jul 21, 2017

>>
Fri Jul 21, 2017
Class
Instructor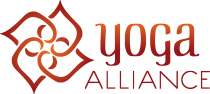 Now Accepting Applications! We have an astounding line-up of Lead Teachers from around the globe and invite you to join us. Lincoln Yoga Center is a Yoga Alliance Registered School. Apply today! No application fee. Limited spots available. Begins September 2017. - 2017-2018 Teacher Certification Programs: 500 RYT (300-hour program) and 200 RYT - Required Informational Meetings: Thursday April 13, 8-9pm and/or Saturday May 6th, 6-7pm (please attend one). - Please visit our Teacher Training page in our web site for more details on each program/module including specific dates, teachers, pricing, and curriculum. Submit your application today! Namaste.