Lisa Alexander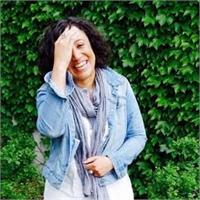 Yoga Bio for Lisa Alexander:
Lisa's personal journey to yoga has been about creating space in the body as well as the mind, grounding in the present moment, and practicing acceptance. While playing with the experience of surrender and effort, her yoga classes offer opportunity for both rest and growth. Lisa is a life coach with a master's degree in intercultural relations and years of experience in human services and human relations. She has also worked as a disaster team responder and horse groomer. She is a lover of new experiences and adventures.
Lisa Alexander instructs the following:
This class is designed to lay the foundation for a solid yoga practice. Learn basic yoga postures that emphasize range of motion, flexibility, and safe alignment for your body. This is a casual environment to learn and ask questions about the practice and is open to all levels from beginners to those looking to refine and deepen their practice.




Studio 2 Entrance. Align and Restore is a 75 minute class using props, gravity and breath to align and open the upper back, shoulders, lower back and hips. Safe, intelligent postures practiced slowly and with inquiry teach us how our bodies are meant to move. A wonderful way to release at the end of the day and to start the week with greater comfort and efficiency of movement. Suitable for pregnant women.