Veronica Cockerill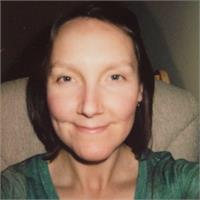 My yoga journey began in 2008 after trying a few postures I saw in a magazine, purely for exercise. As I practiced more, my interest slowly transformed from a strictly physical activity to a spiritual experience. I was then lead to Kundalini Yoga and immediately connected to the whole being experience it offered and knew I must share this healing tool with others. I became a KRI certified Kundalini Yoga teacher in 2012. My passion now for Kundalini Yoga is fueled by a deep need to uncover the truths of life, and to guide and encourage others to realize their full potential. By linking body through postures, mind through mantra, and spirit through the breath, Kundalini Yoga can be a powerful tool for awakening the truth within you.
To learn more about me or Kundalini Yoga, please visit my website www.SoulBEarth.com. Sat Nam.
Veronica Cockerill instructs the following:
A dynamic blend of postures, pranayama (breath work), mantra, music, and meditation to teach the art of relaxation, self-healing, and elevation.